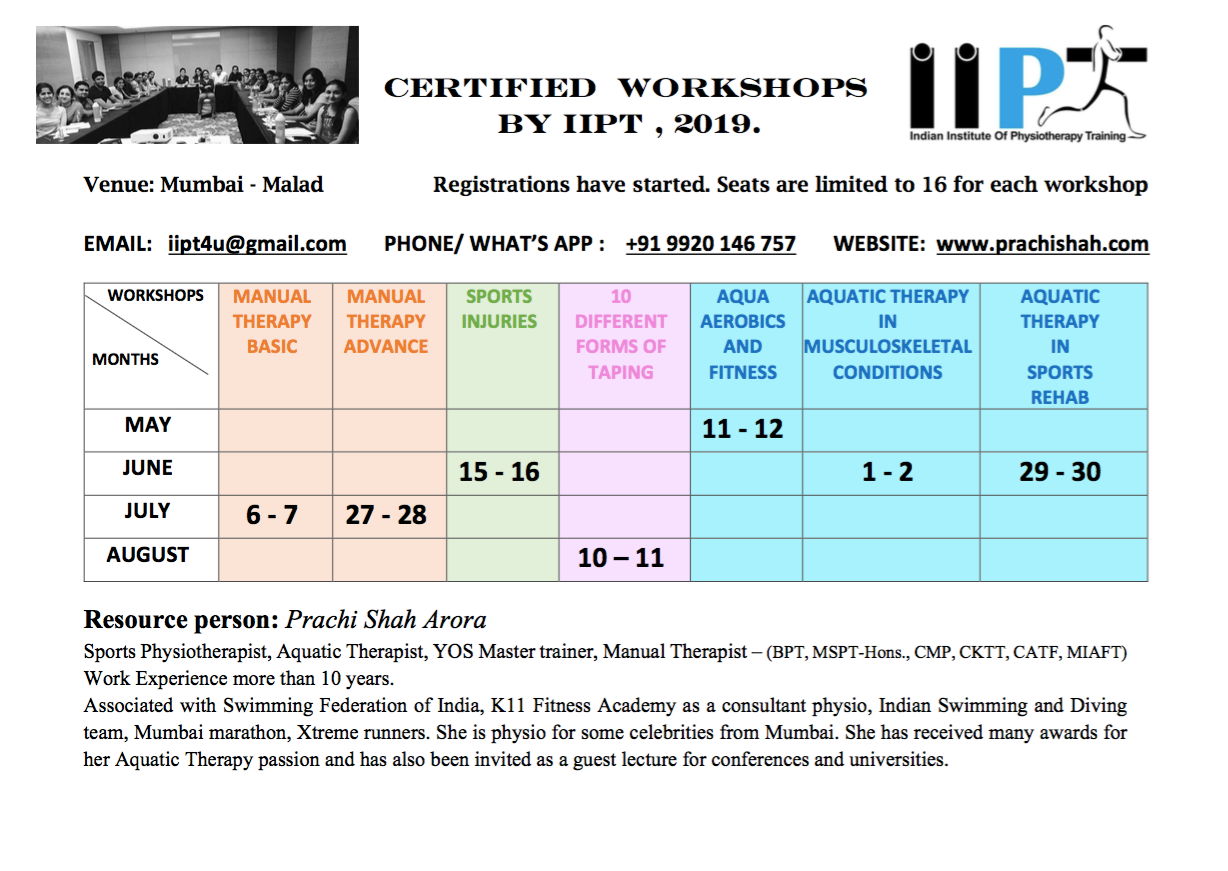 2019 workshop registration begins. Seats are limited to 20 in each of the workshop.
Register
IIPT also offers 3 scholarships in each of the workshops.
Register
We have workshops for physiotherapists, occupational therapists around the year.
Aqua aerobics and aqua fitness

Aquatic musculoskeletal therapy

Aqua rehab in sports injuries

Manual therapy – a) Basic: – Positional releasing techniques, Myofascial release, Trigger point release, Cyriax mobilization, Cupping therapy.
b) Advance:- IASTM tools, Case presentation, trigger point therapy, trigger release tools, integrated approaches.

Taping techniques: 10 different types of taping techniques

Sports Injury workshop:- 22 different sports.
For every one we have different events throughout the year;
Women's Day – 8th March

Physiotherapy Day – 8th September

Aquathon Day – 2nd Saturday of November

World Watsu Week – 22nd – 28th March
Physiotherapy FREE Camp. Grab the opportunity and get your body assessed to avoid injuries and pain.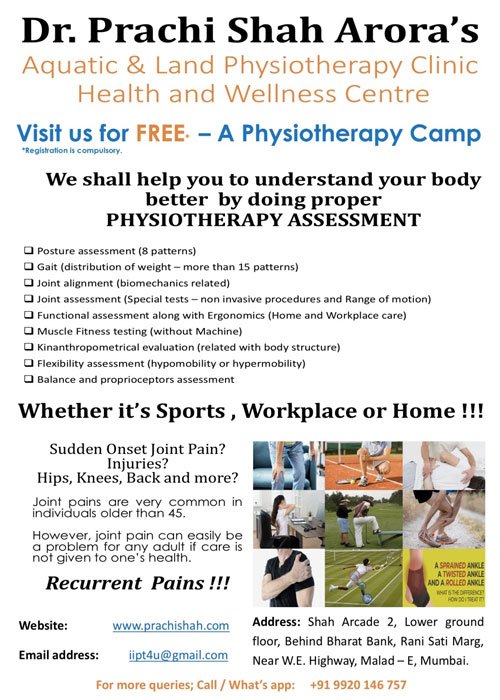 IIPT – Indian Institute of Physiotherapy Training also offers Observership courses for physiotherapists at Dr. Prachi Shah Arora's centre.